Simple Recruitment Solutions That Deliver
Carelever's screen module is an innovative online platform that makes it simple for recruiters and HR professionals to identify the right people to fill the roles required in their organisation.
The Carelever screen module knows all the relevant information for your company and your recruitment process. This adds more structure, process and control around the final part of the recruitment process.
By using the Carelever screen module to manage your pre-employment testing program, you will
Save time
No more calling and following up service providers, all your occupational health information can be accessed via your live dashboard, so you can see it at a glance.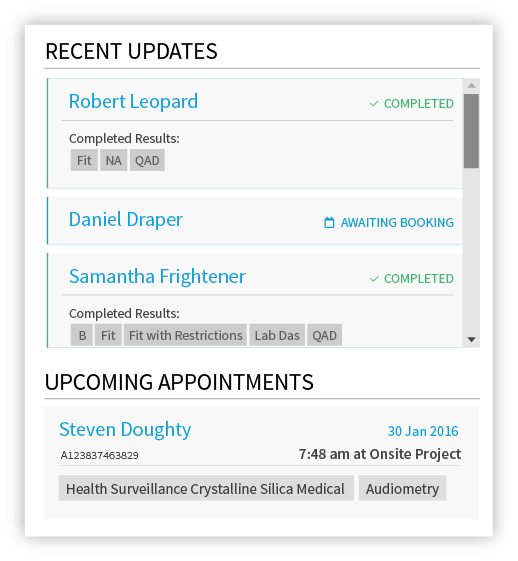 Increase efficiencies
The Carelever system will help you streamline and automate the final part of your recruitment process, meaning you will be able to find the right candidates much more quickly and easily, with the confidence of knowing you are getting the right person, for the right job, and covering off the right legislation, every time.
Streamline and automate
The comprehensive data and level of automation that the Carelever screen module provides means you'll have all the information you need (including company information, recruitment policies and processes, position descriptions, site requirements, paperwork and key legislative requirements) stored digitally and securely in one place.
This means the recruitment process can be carried out with a much greater level of ease and accuracy, thereby increasing company productivity and decreasing costs.
Real-time Access to Information
Want to Learn More About Carelever?
Request a free live demo of the platform to show you how Carelever can streamline and automate your occupational health programs.